8 Tools To Master Your Sales Presentations
Even the best salespeople need good quality resources to close deals.
Having one large sales presentation can be overwhelming, and often vague, as it's trying to be everything for everyone.
A better approach to giving your sales team the best chance to succeed at sales presentations is to give them a slide library, which as it sounds, is a pool of many slides where they can pick and choose the best ones to suit their individual customers.
By having every type of slide and scenario, you're creating a large pool of resources to help with making the presentation as specific as possible for each case.
Also read: the best video chat apps for out of office employees
Below are the best tools to master your sales presentations.
PowerPoint is probably the most known presentation tool due to its easy-to-use features. Despite being simple, you can create beautiful and engaging presentations using PowerPoint.
Tip: a good trick to building eye-catching presentations on PowerPoint is to use Animations. That way, elements can enter the screen dynamically.
‍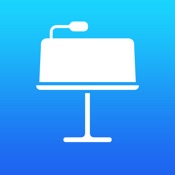 Keynote is another big one which allows users to move between Apple and iOS devices. Keynote is popular due to the interactive charts, drag and drop user functionality and tools.
Tip: "collaboration" has been added as a new beta functionality: much like Google Docs, you can now edit simultaneously as your colleague. It's a very interesting feature!
‍
We are all familiar by now with the fact that Google does everything and anything. Google Slides is offered by Google Docs and can be a great tool for Gmail users.
‍
‍
‍
Slideshare is a great way to share content. You can send your presentation out to SlideShare's built-in audience. In turn, they can put your SlideShare sales presentation on websites, blogs, Facebook, etc. You cannot build your sales presentation on Slideshare, but it's a great "social network" site to boost traffic, especially because it is a part of LinkedIn.
‍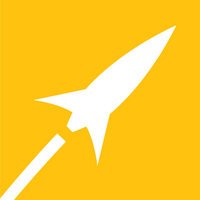 SlideRocket is a very dynamic tool. You can import presentations from other platforms (such as PowerPoint or Google), have online access and creation, embed live data, etc. There are many advantages to using SlideRocket, but their security features and effectiveness measurements are the best.
‍
Brainshark is a cloud-based tool allowing the user to create and give live or on-demand presentations.
Embed your presentation in websites or blogs and use video, polls or surveys in your presentation.
‍
‍
Prezi has become one of the biggest tools for presentations. If you're looking for a non-traditional, impressive presentation, go for Prezi. It also features collaboration tools, measures results and guarantees access from mobile devices.
‍
‍
‍
AuthorStream converts your powerpoint into video and connects you with other video hosting services like Vimeo, YouTube, etc, allowing you to tap into a new audience.
‍
‍
‍