Sales Recruiters: Who Are They and Who They Search For
At one time or another, every one of us has hunted for a job. We've all been there and it's not easy. Job-hunting is basically a full-time job in itself! Sales positions are some of the toughest jobs to fill because there's a high turnover and many people don't have the skills to be successful.
And that's where sales recruiters come in!
If you're looking for a sales job, you need to know who they are.
What is a sales recruiter?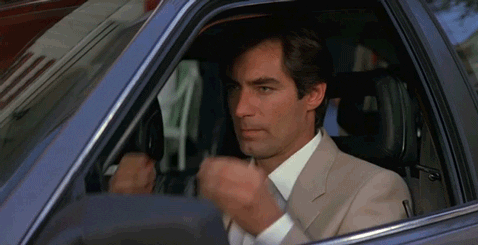 There are two types of sales recruiters: those who work internally within a company and those hired externally, i.e. from a recruitment agency.
Agents generally specialize in recruiting for a particular industry (i.e. sales) but hire for many companies at once, while a single business could hire an internal recruiter who works solely to fill all vacant positions within that one company.
Regardless of whether they are external or internal, sales recruiters are looking for fantastic sales reps.
How can you get yourself in front of sales recruiters?
Career sites
Put effort into making an excellent online resume, so recruiters will pick you from the clutter. Scrolling job sites is a good way of finding out what opportunities are out there.
Great websites to search for sales jobs:
Referrals
It's not what you know but whom you know! Recruiters love recommendations by employees, or those they have recruited in the past. Hiring someone is such an unknown, so being recommended goes a long way and saves the recruiter a lot of time hunting.
According to Forbes, 80% of jobs aren't even advertised.
So, if you have friends in the industry, ask them to recommend you. If not, make friends!
Job Fairs/Networking
Don't know anyone in your industry? Networking is a great way to connect with like-minded people. Carry business cards and if you make a contact who might have an opportunity for you, follow up while you're still fresh in their mind.
Conferences are great opportunities for networking. Check our list of the best sales conferences to attend!
LinkedIn
Update your LinkedIn profile regularly. LinkedIn is a popular way to network these days. With a search of work history, jobs, or background, recruiters can find a list of suitable applicants. Even if you're not actively looking for jobs, your dream role could come knocking at any time. So keep your profile up to date.
So, who or what do sales recruiters search for?
Firstly, they look for experience. Because frankly, the more experience you have, the less training you will need. However, some traits are hard to teach, so below are traits of top salespeople and how recruiters can look for these traits when hiring a new rep.
Traits of top salespeople:
100% accountability.
Ambitious, competitive, and goal orientated.
Self-discipline.
Confident, and not take rejection personally.
High levels of customer skills.
Honest and empathetic
How can a recruiter know you possess these traits?
In an interview, they may ask you to remember challenges you've faced. How you've overcome those challenges and whether you've remained positive, will show your character.
Simple questions, such as asking about your hobbies outside of work, can tell recruiters whether you're goal orientated.
A sales recruiter could tell you that you're not a good fit for the position.
If you don't fight for the job, it shows that you may fail to fight for sales too. Respectfully disagree and tell them what makes you a great fit for the job.
You'll show confidence, drive, and ambition.
Buyers purchase off people they like and trust. Likeability and honesty are shown through your character and actions during an interview.
They might ask you to role-play to test character and decision-making.
Now you know some key qualities recruiters look for, put yourself out there. If you've meet a sales recruiter at a networking event, you've already proven to be ambitious and capable of approaching strangers. Think about where you're placing yourself, and whom you're networking with, and good luck job hunting!