Productivity Apps: the 5 best for Project Managers
We're well aware of the great list of apps that promise a lot of things: one will definitely solve all your problems, one won't allow you to forget tasks, the list goes on. There are also many tools that might serve better for a marketer or even for a salesperson, but aren't quite the project managing tool you look for. As a project manager, it's extremely counterproductive to test each app for pros and cons, especially when it involves the whole team.
So, we've gathered the top 5 essential productivity apps. These, my friend, will help your team get the job done faster.
Hours app focuses exclusively on tracking time.
Project management involves being aware of how much time teams spend doing their jobs and how that can be optimized.
The app Hours groups what is being tracked to help you organize how much time is spent on what. It's an extremely useful tool that can be both simple and intuitive and serves quite well
Evernote is for personal organization.
Take notes in all sorts of formats (text, video, audio), share documents with comments and receive comments as well, even organize bills. For those who live on-the-go, Evernote is what you were missing.
Todoist is a task manager that will sort everything for you.
With Todoist, share projects, assign tasks, and place priority levels all through one simple app, even when offline. You can set weekly or monthly goals and track progress with color-coded projects.
But hey, Evernote also creates to-do lists! Why should I also go for Todoist?
Todoist is better for work productivity, while Evernote is more suitable to keep track of important information. If project management is your priority, we advise you to go for Todoist.
Asana is a project manager for collaboration.
Okay, so you have a personal organization app, a task manager app, and now with Asana, you can have an app for project management, allowing you to have control over every single smaller job that makes up the bigger projects in your company. Add tasks to projects, notify teams when you're done, add due dates and files.
Tip: If you use both Asana and Todoist, there are online tools to integrate both.
Kast is the icing on the cake: communicate easily, notify colleagues in real-time and make the whole collaboration process more dynamic.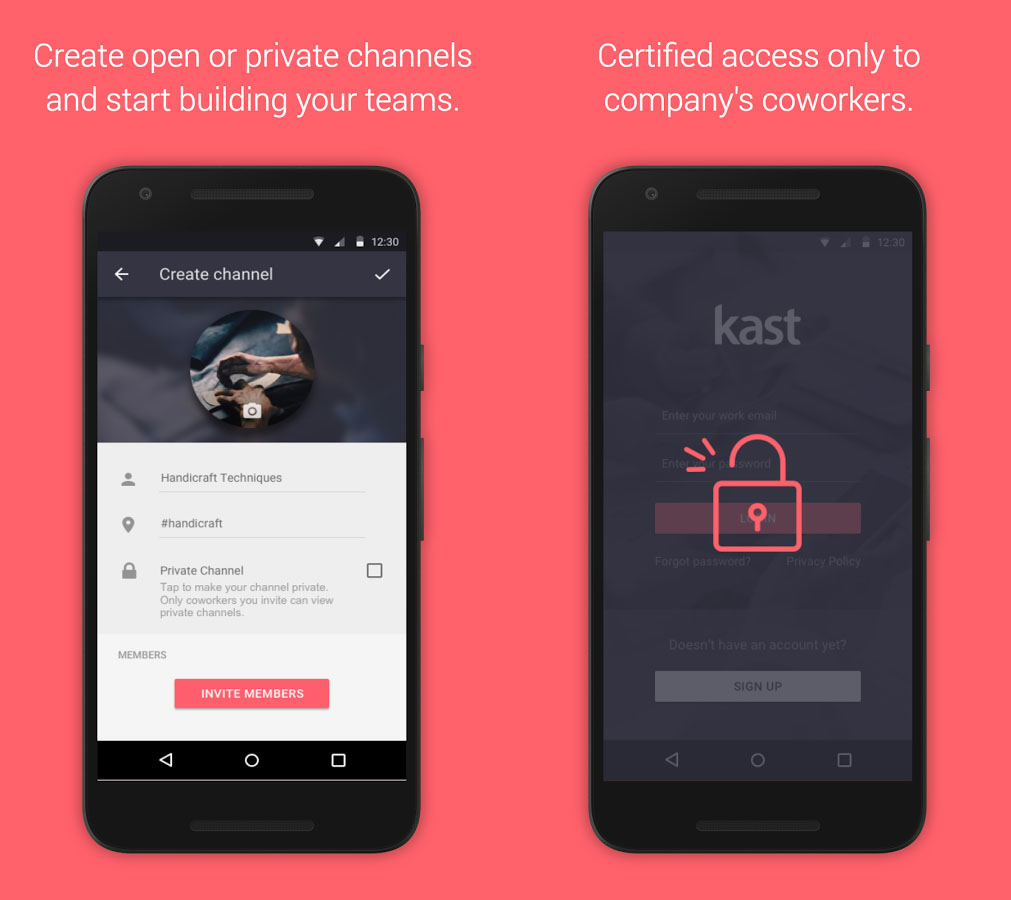 While other productivity apps are extremely useful, they miss out on one thing: humanizing. That is the main aspect of Kast, an app created for everyday workplace communication. Kast allows you to communicate via audio, video, images or text. Create channels, keep track of the work made by colleagues and give feedback on a project - all from your mobile device!
Tip 2: good project management fails without communication. If you combine Asana for producing and Kast for company integration, we bet you can boost productivity in a heartbeat.