[e-Book] Sales Trends for 2017: by Sales Experts
2016 was a year of major political, technological and social changes. The industry never slows down.
Neither does Sales - as a sales rep or manager, you deal with constant mindset changes and market shifts. For that reason, the best way to keep on closing deals is to stay informed on trends. Preparation is key.
We've talked to Sales Experts with different expertises to know where they think Sales will head for the new year.
‍
Tamara Schenk, Sales Enablement Leader and Analyst
Research Director at CSO Insights
"Firstly, Enable Your Sales Managers
Sales managers are the most important role in any sales organization when it comes to the implementation of the sales strategy including change and transformation programs. Execution happens at the frontline where the rubber meets the road, or it doesn't happen at all. But, the role of the sales manager is still often underestimated, poorly defined and not at all equipped adequately..." Read more
‍
Matt Doyon
VP of Sales at Rock Content
Former Principal Inbound Specialist at Hubspot
"For years savvy marketers have employed a
(1) promote content about the general problem their potential customers have,
(2) promote content about the general solution their business provides and
(3) promote content about their specific products or solutions they offer.
Most attention and interest from targeted customers revolves around their problem. As such marketers have rightly focused more or their time and resources toward this awareness, problem-focused content, commonly referred to as top-of-the-funnel. Sales has been slow..." Read more
‍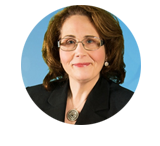 Deb Calvert
President of People First Productivity Solutions
Author of the DISCOVER Questions® book series and questioning model
"I predict less sales training and more sales manager training in 2017.
Maybe "predict" is not the right word. Hmm… I hope to see more sales manager training in 2017 instead of more sales training. There, that's better.
It does appear that more organizations are inquiring about solid training for sales managers. There seems to be acknowledgment that sales managers need training in order to hire and retain sellers, to coach sellers for improved sales effectiveness, to create and sustain sales culture, and to understand how to maximize sales by pulling the appropriate sales productivity..." Read more
‍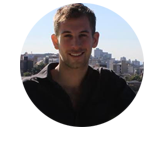 Michael Filippo
General Manager at Kast
Former Head of Inside Sales at Samba Tech
"Recently I met with the internal marketing team at one of the fastest growing clothing brands in the market today. They've grown from 300 to nearly 1,200 employees in the past five and have been able to do so while growing their culture and internal brand even stronger, rather than seeing it get diluted as most companies do when they grow.
They're very proud of the fact that they spend more money on internal marketing than they do on external marketing, in many cases even more money on internal marketing than other brands do on external..." Read more
‍